Ever since the 1967 Shelby G.T. 500 Convertible was first discovered by Jamie Ventrella in 1977, and later confirmed by SAAC to be the only one built, it was believed that the convertible's one-off status was attributable to being a "prototype." That theory, while plausible, led people to believe that Shelby American was responsible for designing the '68 Shelby G.T. and that two 1968 G.T. "prototypes," a Fastback and a Convertible, were built.
After nearly a decade of research, we can now debunk that theory.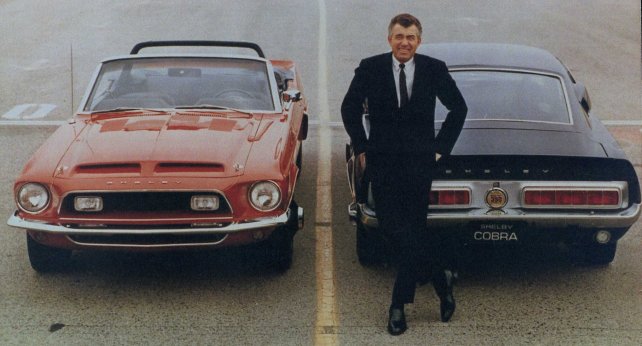 TWO 1967 SHELBY G.T. 500 CARS (#0139 and #0463)
UPDATED FOR PHOTOGRAPHIC (ADVERTISING) PURPOSES
In an effort to fix all the problems associated with the '67 Shelby G.T. design, It was Ford that actually penned the '68 design and then tasked the Ionia, MI-based A.O. Smith Plastics to fabricate two sets of hand-built fiberglass components, including a front-end, hood, rear tail light panel and center console. In the spring of 1967, A.O. Smith shipped these hand-fabricated parts to California (see item #4 in the VanAkin letter).
By the time the California operation received the parts from A.O. Smith, Ford's '68 design had been well-finalized. Shelby American was simply tasked with using these fiberglass components to update/modify two 1967 model year vehicles, a Fastback and a Convertible, for "photographic purposes." Once updated, the two cars were taken to several Southern California locations.
By the time these cars were unveiled to members of the press at Ford's Long Lead Technical Conference, on July 7, 1967, Ford had already made the decision to terminate the California-based Shelby Program and had formed the new Shelby Automotive Company.
The following are documents are associated with the 1968 photographic cars: